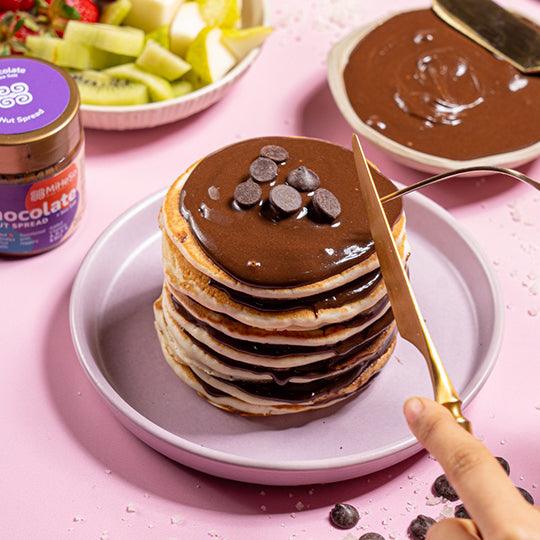 Ingredients:
1 ½ cups all-purpose flour
3 ½ teaspoons baking powder
¼ teaspoon salt, or more to taste
1 tablespoon jaggery powder
1 ¼ cups milk
1/2 cup yoghurt
3 tablespoons butter, melted
Method:
In a large mixing bowl, combine all the dry ingredients.
Separately mix the wet ingredients and slowly add the dry ingredients into the wet ingredients.
Scoop out batter onto a hot griddle and cook on both sides.
Use MiHeSo Chocolate Sea Salt Peanut Spread as a topping and enjoy a healthy breakfast.
---