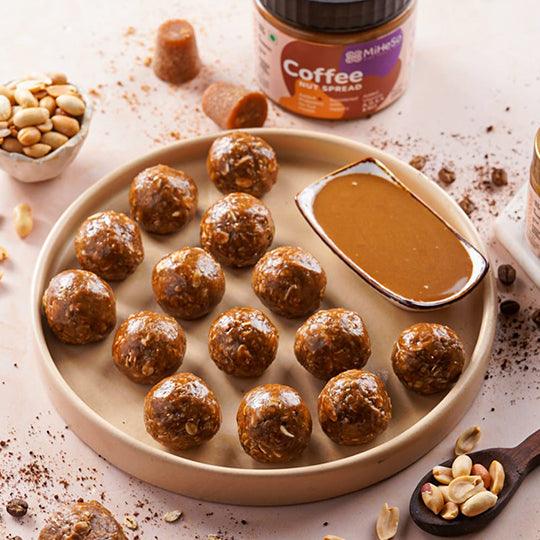 Ingredients:
200 gms Sugar
100 gms MiHeSo Coffee Peanut Spread
3 tbsp Flaxseed Powder
2 tbsp Water
Method:
In a small bowl, add flaxseed powder and water. Mix it and keep it aside.
In another bowl, add sugar, MiHeSo Coffee Peanut Spread and flaxseed mix.
Combine all the ingredients and then make equal sized balls.
Place them onto a lined baking tray and using a fork, make a pattern.
Bake them at 180° for 10mins.
---