Barbeque Nut Butter Thai Curry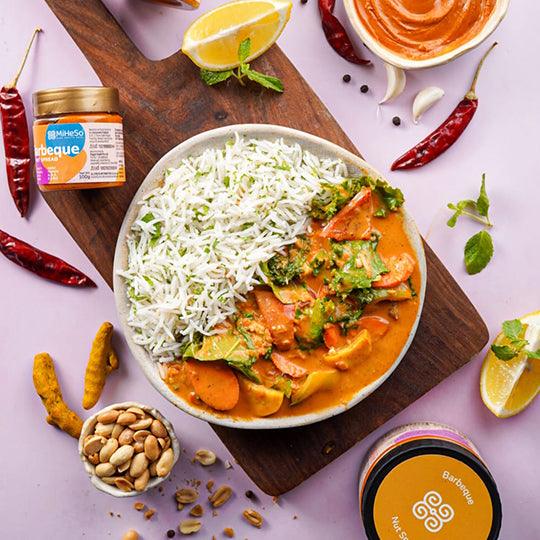 Ingredients:
1/2 cup Onions
2 tbsp Tomato Sauce
1/2 cup Miheso Barbeque Peanut Spread
1/2 cup Coconut Milk
1/2 cup Mix bell peppers
2 tbsp Yellow Zucchini
1/2 cup Kale
Method:
In a pan, add onions and tomato sauce. Let it cook until all the water evaporates.
Add the MiHeSo Barbeque Peanut Spread, mix it well and then add coconut milk.
Add all the veggies and cook for a min or two.
Serve warm with rice.
---